It's time to nail that interview.
Your 9-month program in Automotive, Diesel, or Collision and Refinishing will train you to enter the industry as a premier entry-level employee.
We'll help you nail the job interview that gets you there.
Every quarter, industry employers come to WyoTech from all over the United States to be part of our on-campus career fair. Employment is not guaranteed, but we'll ensure you show up prepared.
Employers Who Attend WyoTech Career Fairs Include:
How WyoTech Career Services Can Help You
Resume Writing
We'll help you create a professionally formatted resume to share with potential employers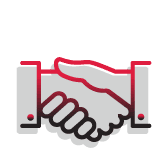 Interview Skills
Work with us to practice and prepare for questions potential employers might ask
Employer Network
Through our career network, we'll connect you with over 1,500 hiring managers across the nation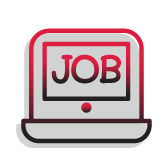 Set Up Interviews
We can help set up interviews with the employers that'll get you where you want to be
Coaching
We'll provide options and advise you throughout your training at WyoTech
Find Job Opportunities in the Career Services Portal
Search, save, and instantly apply to job opportunities that match your skills and interests.