Three programs designed to train technicians hands-on.
Automotive Technology
WyoTech's Automotive Technology program gives you hands-on training working on engine management systems, drivability diagnostics, drivetrain systems and chassis systems. Graduate with the specialized skills and knowledge you need to begin a career as an automotive technician.
Earn Up To 20 Certifications
Diesel Technology
The WyoTech Diesel Technology introduces you to a wide range of diesel engines and power systems. We prepare you to enter this growing field with hands-on training on the industry's leading equipment. Skilled technicians are needed to keep millions of big rigs, locomotives, and ships up and running.
Earn Up To 9 Certifications
Collision Repair & Refinishing Technology
WyoTech's Collision and Refinishing program gives you the ability to learn the art of working with steel and aluminum. The program focuses on computer measuring systems, welding, paint preparation, detailing, plastics, painting and final service touching. You will learn how to create the perfect fit and finish for all models of cars and trucks.
Earn Up To 10 Certifications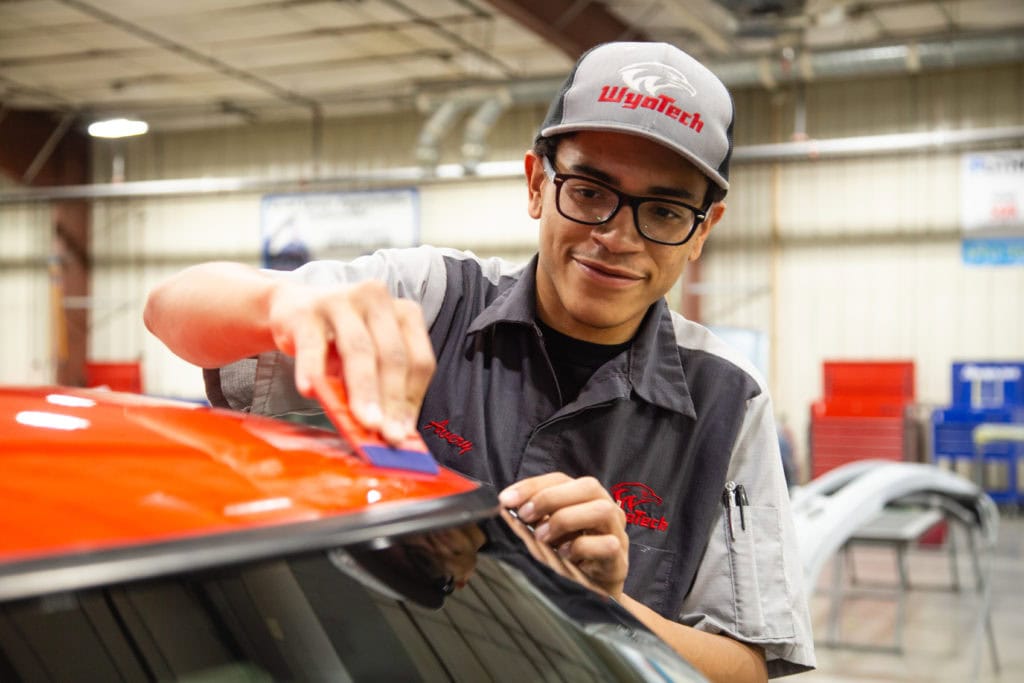 Ready to Get Started?
"*" indicates required fields