Set yourself apart with specialized training programs.
You don't come all the way to WyoTech to learn how to be an ordinary technician. We'll make it easy to set yourself apart with 6 specialized training programs that build on what you're learning in your core program. Many of our specialty programs are unique to WyoTech and give you the opportunity to learn a deeper skill set that makes employers take notice.
In this specialty program, you'll get to know the most technologically advanced diesel engines on the road from the inside out. Gain hands-on experience servicing and repairing trucks of all makes, including Mack, Volvo, Peterbilt and more.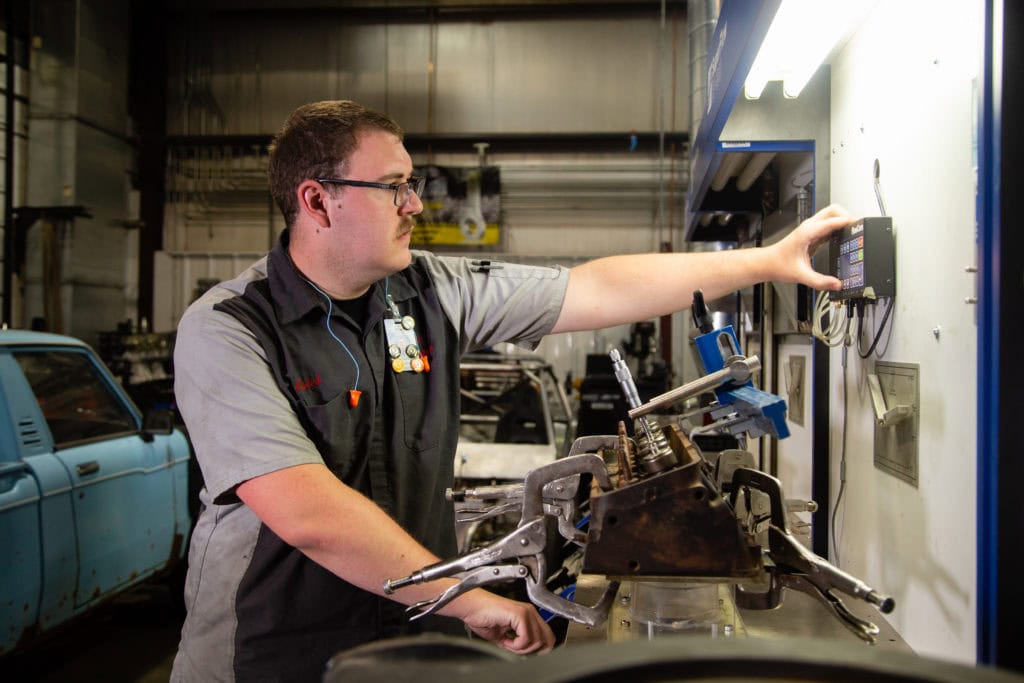 High-Performance Power Trains
Master the mechanical and electronic features driving high-performance vehicles, including engine block design, non-engine mechanical, computer systems, safe dyno usage and more.
Chassis Fabrication
You'll start with initial designs and drawings, measuring, pattern and outline development, then move on to welding, suspension design, frame design, tube chassis, and roll cages for drag racing, off-road and more.
Street Rod
From chop tops to custom paint and one-of-a-kind body designs, learn what it takes to craft street rods. You'll spend shop time planning, designing, welding, finishing, painting and more.
Trim and Upholstery
From convertible tops to carpeting, custom seats to trim panels, learn the entire process of finishing an automotive interior. You'll master the tools of the trade, become familiar with professional techniques and learn how to estimate jobs.
Applied Service Management
Earning a specialized technology associate degree in Applied Service Management is a great specialty concentration to choose if you're interested in eventually managing, running your own shop, or understanding and contributing to the successful operations of a company.