High-Performance Power Trains
Learn how to tune an engine and peak its power.
The art of increasing horsepower & efficiency.
Obsessed with figuring out how to increase horsepower and the performance of your engine? Consider this a class in engine performance, covering the fine art of making things go fast from both a mechanical and an electronic perspective. Show up, put in the work, and walk out at the end of 12 weeks with the basic knowledge of tuning both E.F.I. and carbureted engines.
(Note: At this time, we're working with gasoline-powered vehicles only.)
What You'll Learn in Just 12 Weeks
Tuning Basics
Everything you need to know to increase performance from both a mechanical and electronic side.
Improving Engine Packages
Make the most of what's already in place.
Phase I
Learn the mechanical side of performance with the basics of how engines operate. Then move into component matching, selection, modification, and measuring. Next, you'll learn ways to improve existing packages, getting hands-on experience with cylinder head porting (including a port/polish exercise to improve airflow); tuning carburetors (including proper matching and how to modify/change them); and interpreting data using an engine dynamometer (dyno).
Engine operations 101
Cylinder head porting
Tuning carburetors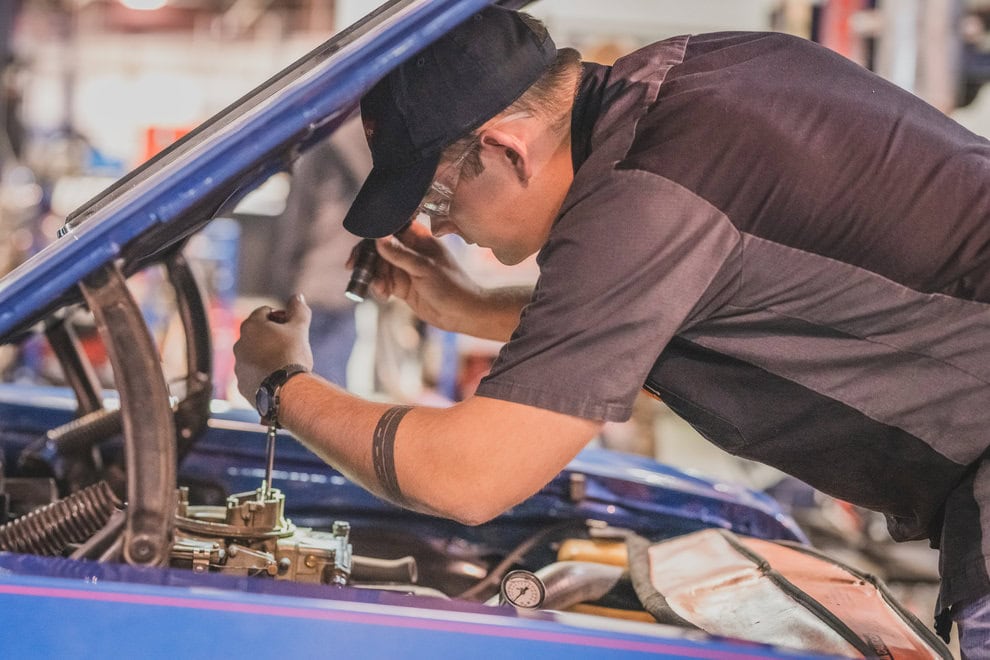 Phase II
Phase two is the electronic side, where you'll put your knowledge to use tuning our WyoTech shop vehicles. First, you'll get familiar with electronic fuel injection and timing; then, you'll jump into building a map, setting parameters, and building a timing and fuel curve before getting the car on our in-shop dyno to finish being tuned.
Explore electronic fuel injection
Build a timing & fuel curve
Tune on the in-shop dyno