January 2023 Student Spotlight
January 10, 2023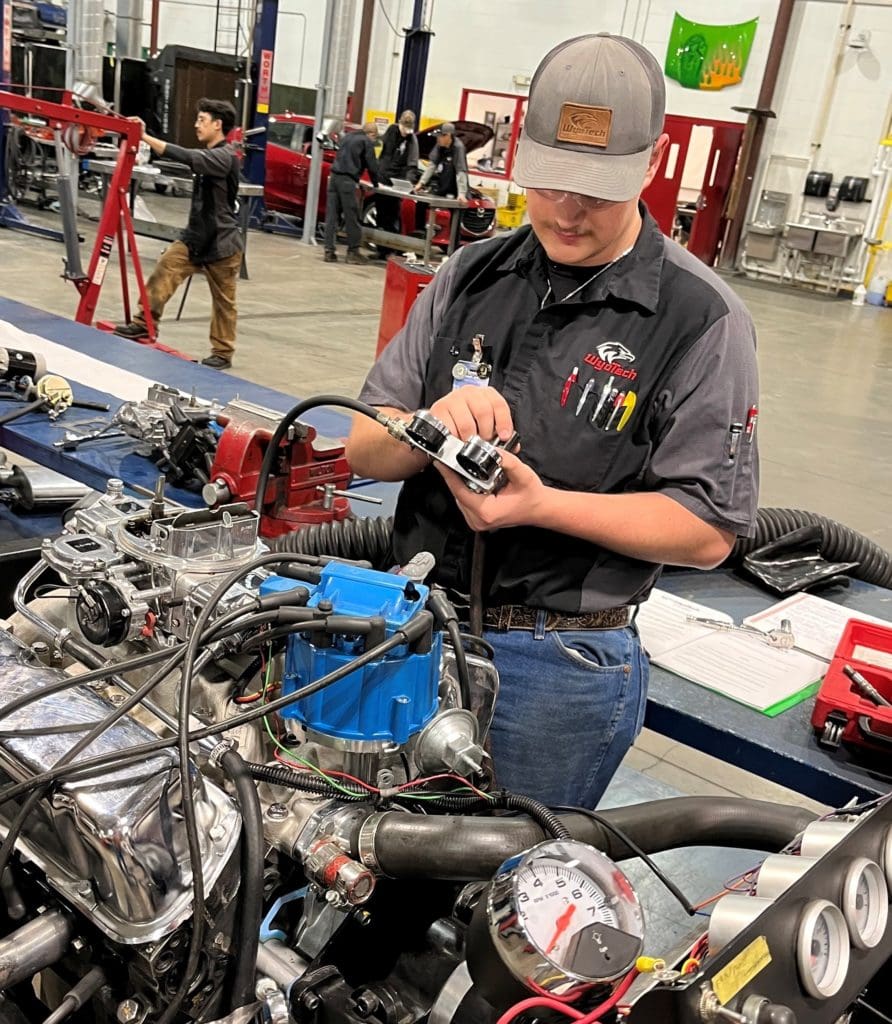 Connor Salsberry, an Automotive and HPPT student at WyoTech, speaks about his passion for helping people through Christ and the Automotive industry. From Bettendorf, Iowa, Connor became interested in the trades when he saw the need in the industry and realized that was how he could help people. He says that when he saw a person on the side of the road who needed help, he wanted to be able to stop and give them a hand. He was drawn to WyoTech because of the hands-on work and the short timeframe, allowing him to be out in the industry in as little as 9 months after starting school. When arriving here, however, Connor was immediately drawn to the community and the amazing instructors. Describing his passion as "Following Christ and going wherever He wants me to," Connor's long-term goal is to start his own shop- something that will allow him to raise and support a family, and continue to help people along the way.
Connor also shares an excerpt from his journal on his thought process when deciding to come to WyoTech, in case it helps anyone else who is still deciding – "I would say to do it.  It's good to get away from home and learn to be your own person, learn to be independent.  It's ok to be afraid, but it is so important that you don't give into fear.  Embrace the adversity in your life, because it doesn't get easier, you get stronger.  To quote Rocky Balboa, "The world ain't all sunshine and rainbows, it can be a very mean and nasty place, and I don't care how tough you are, it will beat you to your knees and keep you there permanently if you let it."  So don't let it, especially not with fear.  Fear is the enemy's weapon of choice to keep you down.  Get up and take the helm, and go where you need to go.  No matter how high the waves get, fight back, be strong and courageous, persevere through the storms.  No matter how hard it gets, always remember that God is great and powerful.  He created everything around you, He created YOU, and with Him you are never alone."
About WyoTech
Forge your path at WyoTech in Laramie, Wyoming. We are a destination school for future technicians pursuing full-time training in Automotive, Diesel, and Collision & Refinishing. Pair your core training with six specialty programs in Street Rod, High-Performance Power Trains, Applied Service Management, Chassis Fabrication, Advanced Diesel, and Trim & Upholstery.