Common Automotive Technician Trade School Eligibility Requirements
April 21, 2022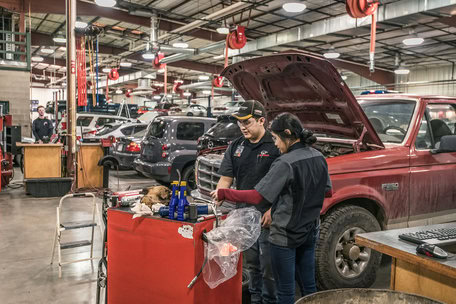 In order to become an auto mechanic, you need to be able to develop certain specific skills. And in order to be eligible for an auto mechanic school, certain requirements must be met.
Auto mechanics work with various types of transportation vehicles, like trucks or automobiles. Nevertheless, there can be certain specialties for some auto mechanic jobs. Among these specialties we could mention brakes, tires, automobiles, engines, and so on.
In order to become an auto mechanic, one of the requirements is that of having a high school diploma or a GED. Reading, writing and basic knowledge of mathematics are required also. Moreover, some high schools also offer technical education courses, so you can enroll in them if they are available.
The trade school typically covers subjects such as electronics, computers, general mechanic, air conditioning, standard transmissions, and so on. Steering and suspensions may be yet some other good examples of subjects that are studied at this type of school.
An internship or apprenticeship may be yet another great way to complete your education and better advance in your automotive technician career.